Monoprint
I monoprinted a series of my life drawing sketches - this one being my favourite because of the unusual pose.
British Museum: Broken Smile
The manner that the statue has cracked and deformed whilst still remaining like a mouth caught my attention in the museum and I had to draw it.
FreeForm Life Drawing
A quick charcoal and rubber sketch from Dan Whiteson's life drawing classes.
http://www.danwhiteson.com/teaching-1/
Body of Art: sketch
Hans Bellmer: Study
Chalk on black paper - a study from Bellmer's photographs of dolls.
Statue Study
A calming process of drawing this beautiful pose of Cupid's kiss.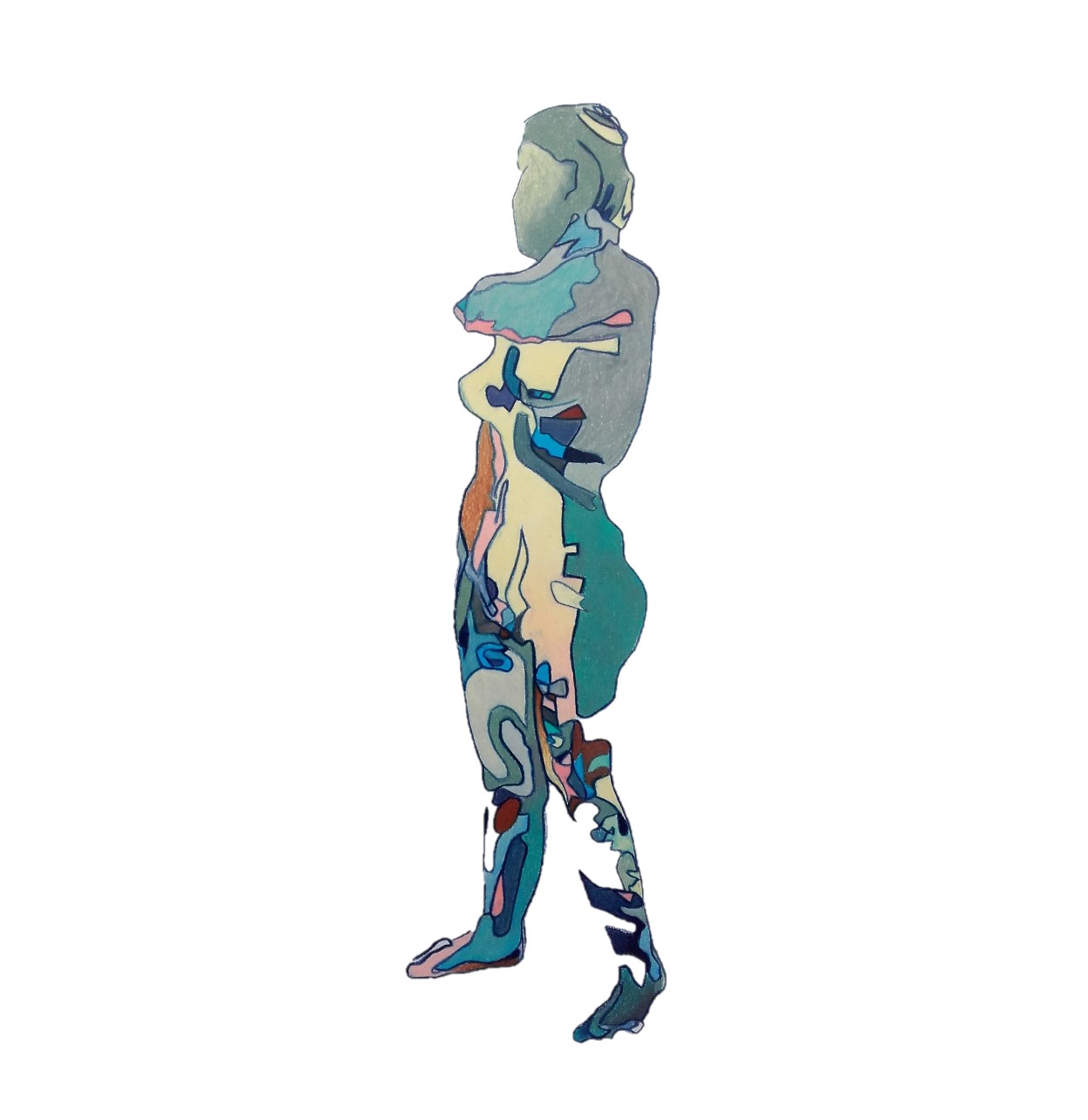 Turning
The outline of the figure is accentuated by the interplay of white space and a riot of colour.
Falling
This work typifies a fascination with developing life drawing sketches into colourful, bold compositions.
Stretching
The drawing represents the human body but not as we know it.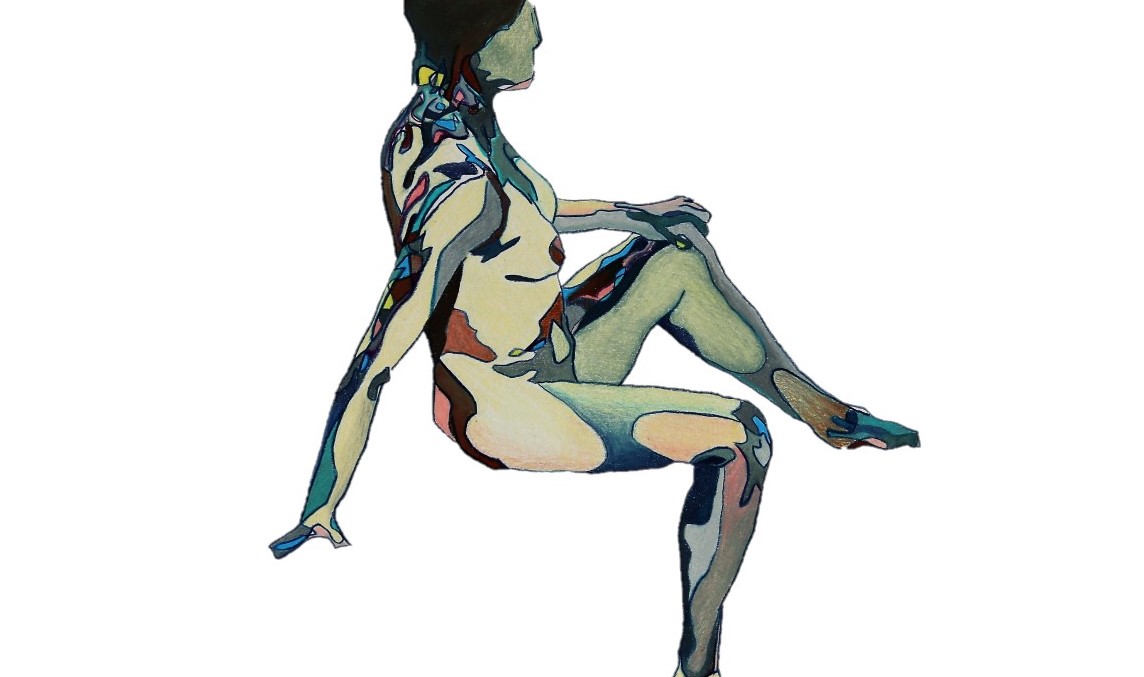 Sitting
Colour interaction enhances the stress and strain on the body as the figure fragments.
Islington Exhibits
A small Triptych for 'Islington Exhibits' displayed in Blighty Cafe, N4 2JF.
Art in the Crypt
A playful Triptych in response to Splitpin's call out in 2014.
http://splitpinprojects.blogspot.co.uk/2014/03/splitpin-presents-art-in-crypt-pt-3.html